Or, Click Here to Get $1 Off All Leads
By Becoming a Rocket Recruiting Member
WHAT ARE TELEPHONE
INTERVIEWED LEADS?
Telephone Interviewed Leads are people who have opted into a website looking for more information on starting their own business and/or making money from home. Then, we have a phone room and live agent speak with each person to verify their interest…thus, saving you time and money from chasing tire-kickers!
Yes, we know that talking to your family and friends is a proven way of building your Network Marketing Business, but, you know just like we do, that a large percentage of your team simply won't pick up the phone…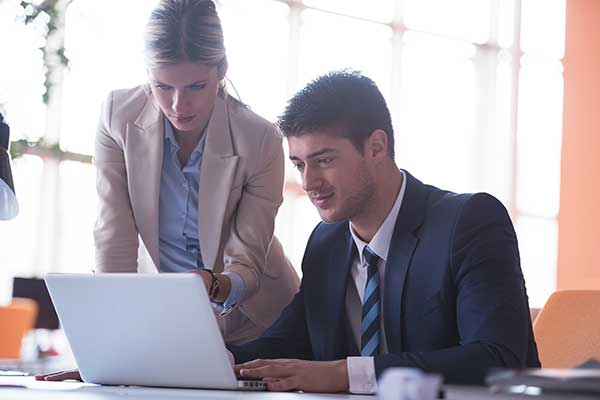 EVER HEARD THIS ONE?
"I'm not interested in talking to my friends and family.
I want to get results first before I approach them."
YOU GET PROSPECTS WHO HAVE
ALREADY SAID YES TWICE!
With Rocket Recruiting Leads you now have a solution for this all-to-common fear. Just introduce them to our Telephone Interviewed Lead program! Our leads are a great way to reach the cold market (people you don't already know). By the time you or one of your downline calls them, they've already said "YES" twice to wanting to make extra money by working from home!
By the time you contact these leads they've already said YES TWICE and here's why:
Yes #1 – They've already opted in…
Yes #2 – They've already talked to an agent and answered a list of questions…
By the time the lead hits your inbox, they're already wanting more information about running a home business. Our leads solve the #1 problem in the profession…running out of people to talk to.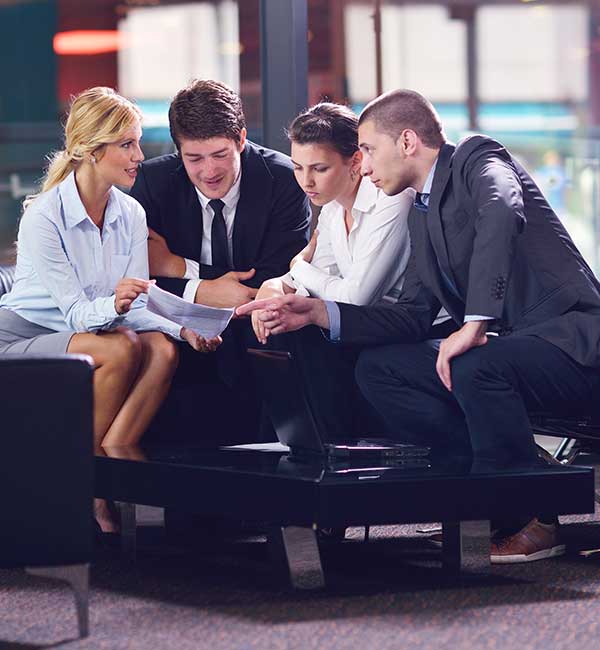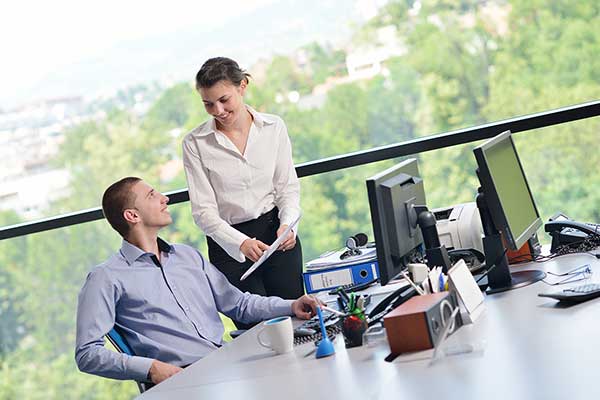 WHAT COMES WITH THESE LEADS
First and Last Name
Email address
Telephone Number
Agent they spoke with (very important)
How much extra money would they like to make monthly?
How much time can they spend each week on a new business if they decide to start?
If you found the right business would you invest at least $100 to get started
Gender
Best time to call them
LISTEN TO LIVE ROCKET RECRUITING
LEADS PHONE INVITES!
Here's an example of what other leaders across the country have experienced calling these leads:
Out of 100 calls made
You''ll set 20 to 40 appointments
10 to 20 people will show up to the appointment
5 to 10 people will become a customer or a distributor
Commit to at least 90 days of calling as it takes that long to see results!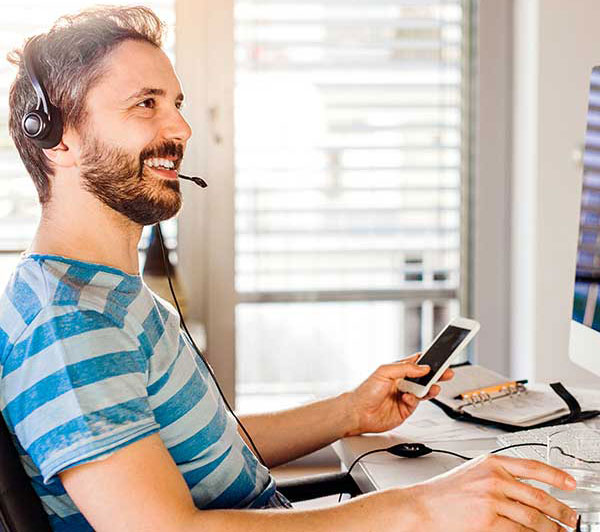 You'll Also Get Our Step-By-Step Training Guide: Rocket Recruiting Leads
IN IT YOU WILL GET
SAMPLES OF PROVEN:
Telephone Scripts (Live Answers & Voice Mails)
Emails to send
Text messages
We show you what to say and what to do if you get someone on the phone live, or even if you get their voicemail.
After reading this simple 17-page training booklet you'll become a "master" at calling, texting, and emailing prospects.
You'll learn:
How and When to Best Contact Your Leads
How to Set an Appointment With Them
Why Calling, Texting, & Emailing Works Best
How to Get Your Prospect to Show up to the Appointment
Five Ways to Overcome Objections
Four Closing Questions to Ask to Get the Sale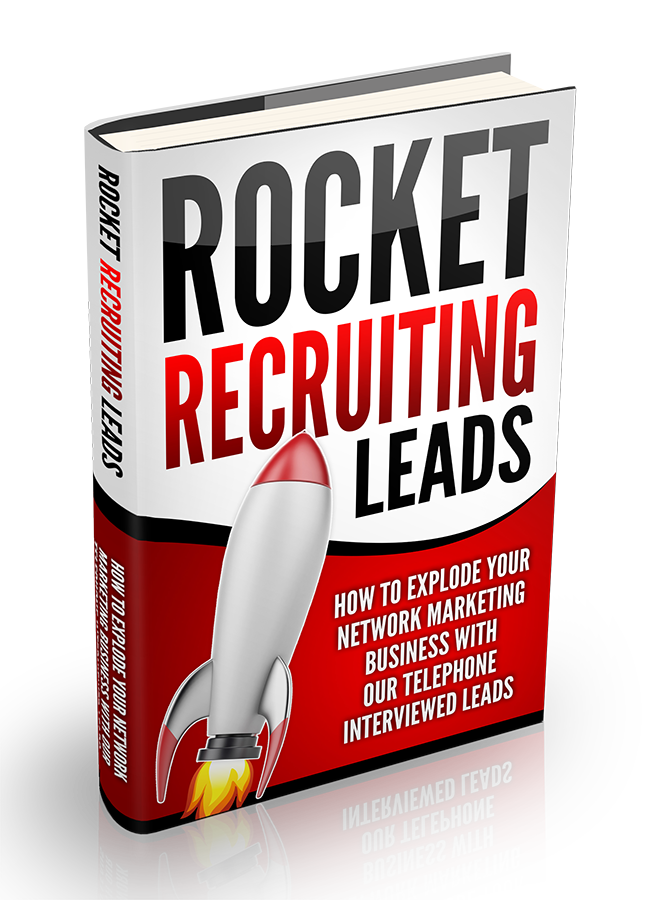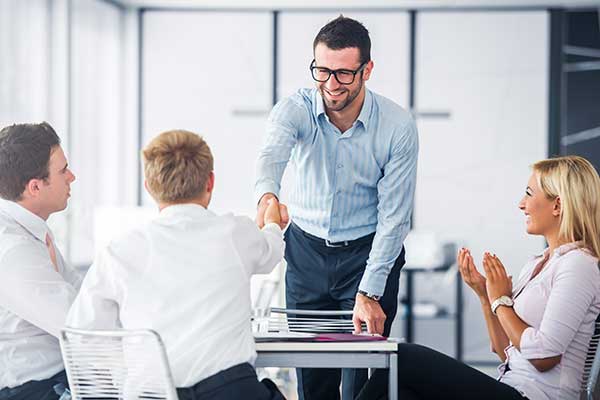 Rocket Recruiting Leads Membership
Discover how to generate new prospects every month for your business.
Set appointments and show your presentation to with ease.
Duplicate with your team, our system trains them!
Watch your down line double or even triple in size in the next few months and send your commissions soaring!
Your team will never utter these words again:
"I don't have anyone to talk to. And if I did, I wouldn't know what to say anyway."
As a Rocket Recruiting Leads member you'll learn first-hand how to start recruiting these leads into satisfied customers and distributors.
And, so will your team!
FAST ACTION BONUSES IF YOU TAKE ACTION TODAY!
BONUS #1: FREE LEADS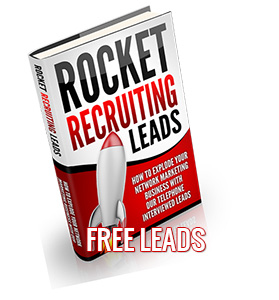 Want Free Leads? Check out our amazing bonus promotions below when you place a qualifying order!
Order 50 Leads get 10 FREE ($37.50 value)
Order 100 Leads get 25 FREE ($90.00 value)
Order 250 Leads get 50 FREE ($175.00 value)
BONUS #2: MORE FREE LEADS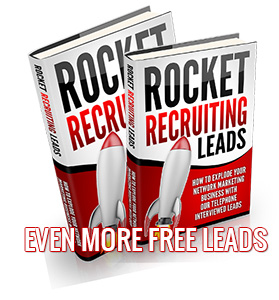 Refer your team members to us and get FREE Leads! For every team member you refer to us, we'll send you 10 FREE Telephone Interviewed Leads. Refer 5 get 50 free leads! Refer 10 get 100 free leads! Refer 25 get 250 free leads!
ROCKET RECRUITING MEMBERS GET
$1 OFF ON ALL LEADS.
LEARN WHY IT PAYS TO BE
A ROCKET RECRUITING MEMBER!